Complete wildfire emergency response Utility Vehicle (UTV) and Skid Unit Fire Pump & Hose System. Customize your graphics.
THE MULE 4000/4010 2X4 or 4X4 SIDE X SIDE IS A POWERFUL MID-SIZE TWO-PASSENGER WORKHORSE THAT'S CAPABLE OF PUTTING IN A HARD DAY OF WORK AS WELL AS TOURING AROUND THE PROPERTY.
617cc fuel-injected, V-twin engine produces reliable performance
Selectable 2WD or 4WD with dual-mode rear differential
Continuously Variable Transmission (CVT) with HI/LO ranges, neutral and reverse
Up to 1,200-lbs. towing capacity and 800-lbs. cargo bed capacity
Electric Power Steering (EPS) provides all-day driving comfort
Backed confidently by the industry-leading Kawasaki STRONG 3-Year Limited Warranty
SKID UNIT FIRE PUMP SPECIFICATIONS:
Low mount configuration
Honda PFP-6hpHND-M-Twin fire pump
Pump capacity 20 gpm at 125 psi
Self priming fire pump
Pump control panel
65 gallon water tank
Manual rewind hose reel
50' x 3/4" booster hose
Forestry nozzle
1.5" inlet with cap and chain
1.5" outlet with cap and chain
1" valve for hose reel
1" valve for tank fill / recirculating
3/4" polypropylene platform with under lifting area
Comes with a separate 15' PVC Suction Hose and all adapters needed to draw water from an external water source such as a swimming pool, lake, etc
Dimensions: 43" Length x 44" Width x 30-7/8" Height
Additional Add-On options are available below. Call 888-766-5627 for any size or add-on not listed on this standard unit.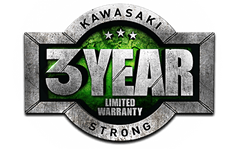 Price: $19,250.00
In Stock